Realise you have had to came back from countless disappointments and did so with poise. Starting from scratch has been done before too!

It's definitely worth reminding ourselves of this statement, especially during the current context of the Covid-19 pandemic.

Last month, celebrating International Women's Day, Fabrik spoke to Lief founder Margo about her vision behind the company and talent she curates.
"I'm the only production company in Europe as far as I know who represents 15 women filmmakers, out of the total 17 underrepresented creators that make up the Lief pride. I wanted a genuine home for unique exceptional talent that falls through the cracks in traditional production company models."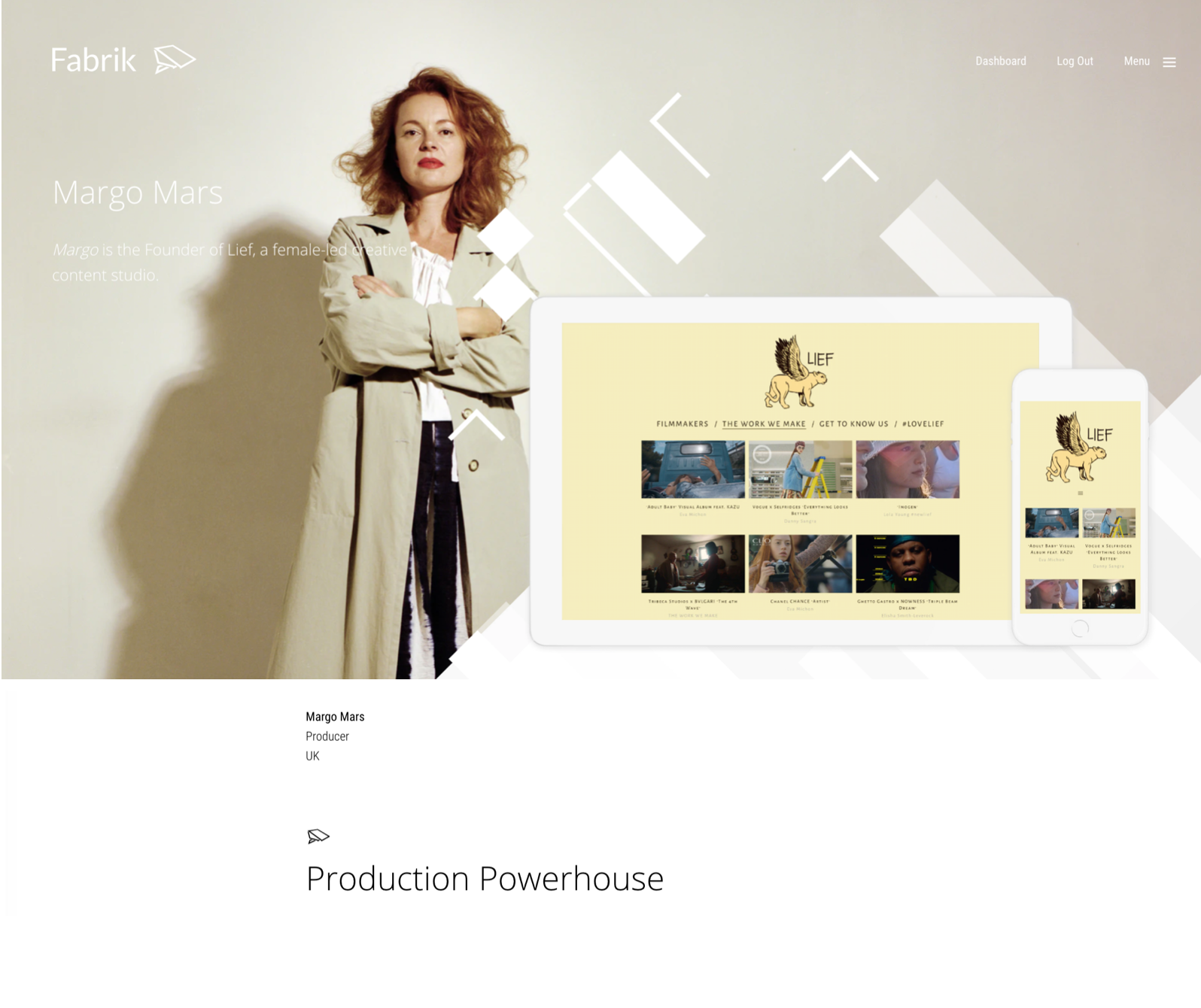 Click here to read the full interview.