Free The Bid approached pledged brand Twitter with the spur of the moment impulse to gather together a group of inspiring Free The Bid directors at their designated section of the Cannes shore, Twitter Beach.
Amongst the Executive Director Emma Reeves is Free The Bid Germany ambassador Elisha Smith-Leverock.
Leslie Berland (CMO of Twitter) joined the group for some epic group photos, which show the advertising world that if they're looking for women directors and an easy pathway to more profitable, diverse storytelling, #HereWeAre!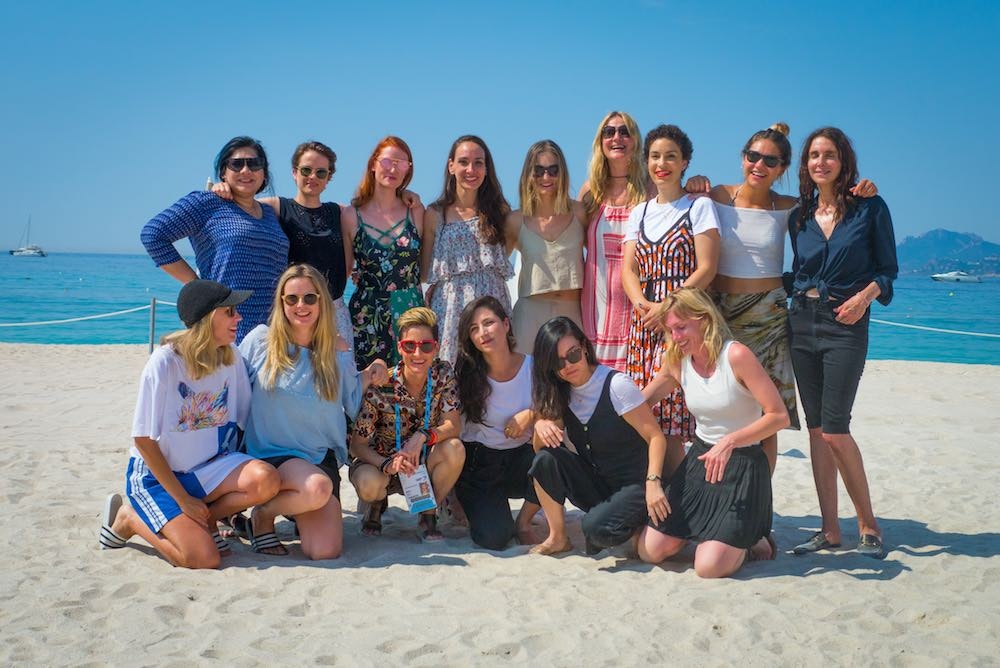 back row (l – r): Senain Kheshgi, Ju Lee, Jessica Benzing/KRONCK, Leslie Berland (CMO, Twitter), Jeana Theron, Viviane Blumenschein, Elisha Smith-Leverock, Phoebe Arnstein, Jaci Judelson; front row (l -r): Åsa Riton, Kjersti Brinch Lund, Lorena Orraca, Faride Schroeder, Suzanne Kim, and Beatrice Pegard.