First in Beijing, then in Shanghai, Johnny Ma who is currently based in Mexico virtually presented 'To Live To Sing' to a socially distanced audience, during the film's premieres in China.

While the film premiered at the Cannes Film Festival in May 2019, and then screened at festivals around Europe and the US, it is now being shown in China for the first time. With Covid measures in place, the screenings were still sold out, and an audience of 558 guests was able to enjoy the film for its first night in Shanghai.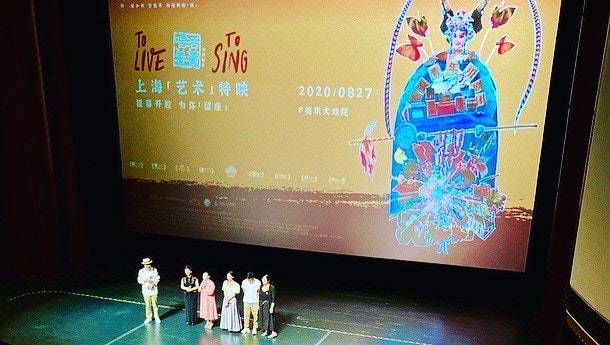 'To Live To Sing' is Johnny's second feature film, the story of a Sichuan Opera troupe which are faced with the demolition of their theatre.


You can check more of Johnny Ma's work here.