Before Bat for Lashes' new album was announced, we produced a social media campaign with Natasha Khan teasing the hotly anticipated fifth studio album.
Lief tapped into the power of Bat For Lashes' established fan-base and a curious new audience to reach audiences in a more holistic way, in turn creating a world that is cohesive, memorable, and which is larger than the sum of its parts.
For the full story visit our magazine!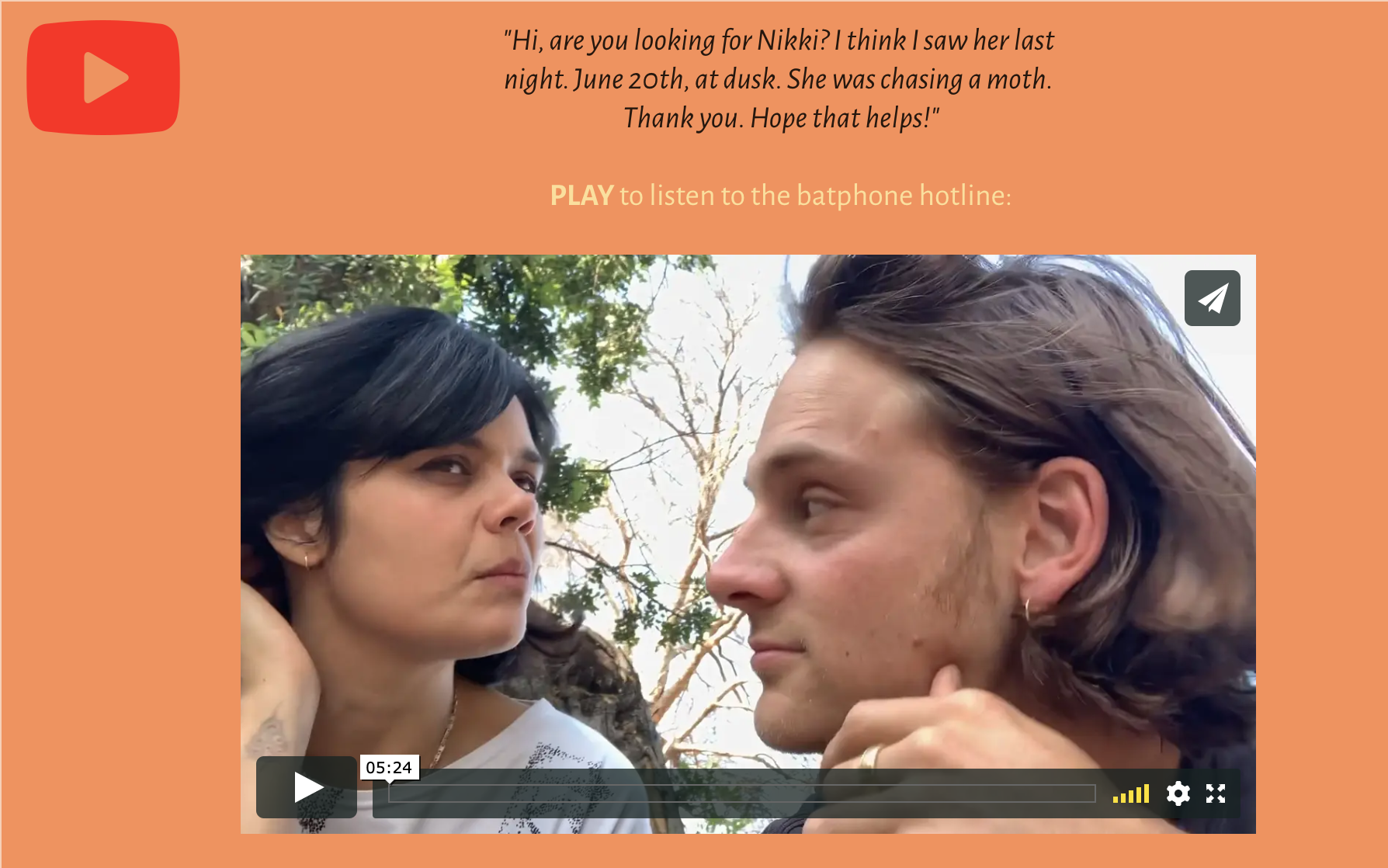 Tantalizing clues were laid on social media in video and photograph form and a mysterious Lost Girls phone line was inundated with strange and intriguing #batphoners messages about Nikki's whereabouts after she disappears.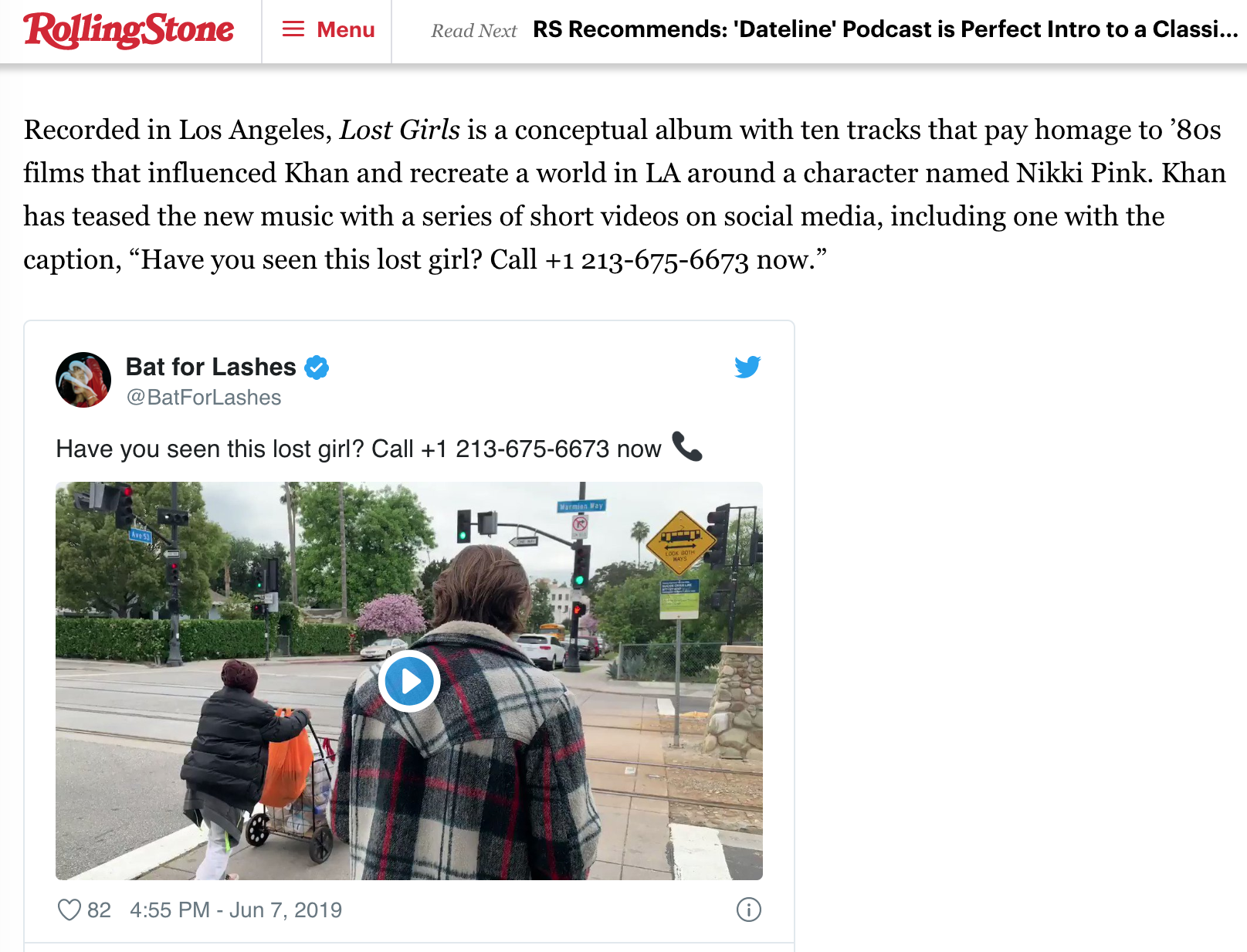 Spanning 10 tracks, Lost Girls sees Khan dreaming up her own fully formed parallel universe, creating an off-kilter coming of age narrative in which gangs of marauding female bikers roam our streets and teenagers make out on car hoods.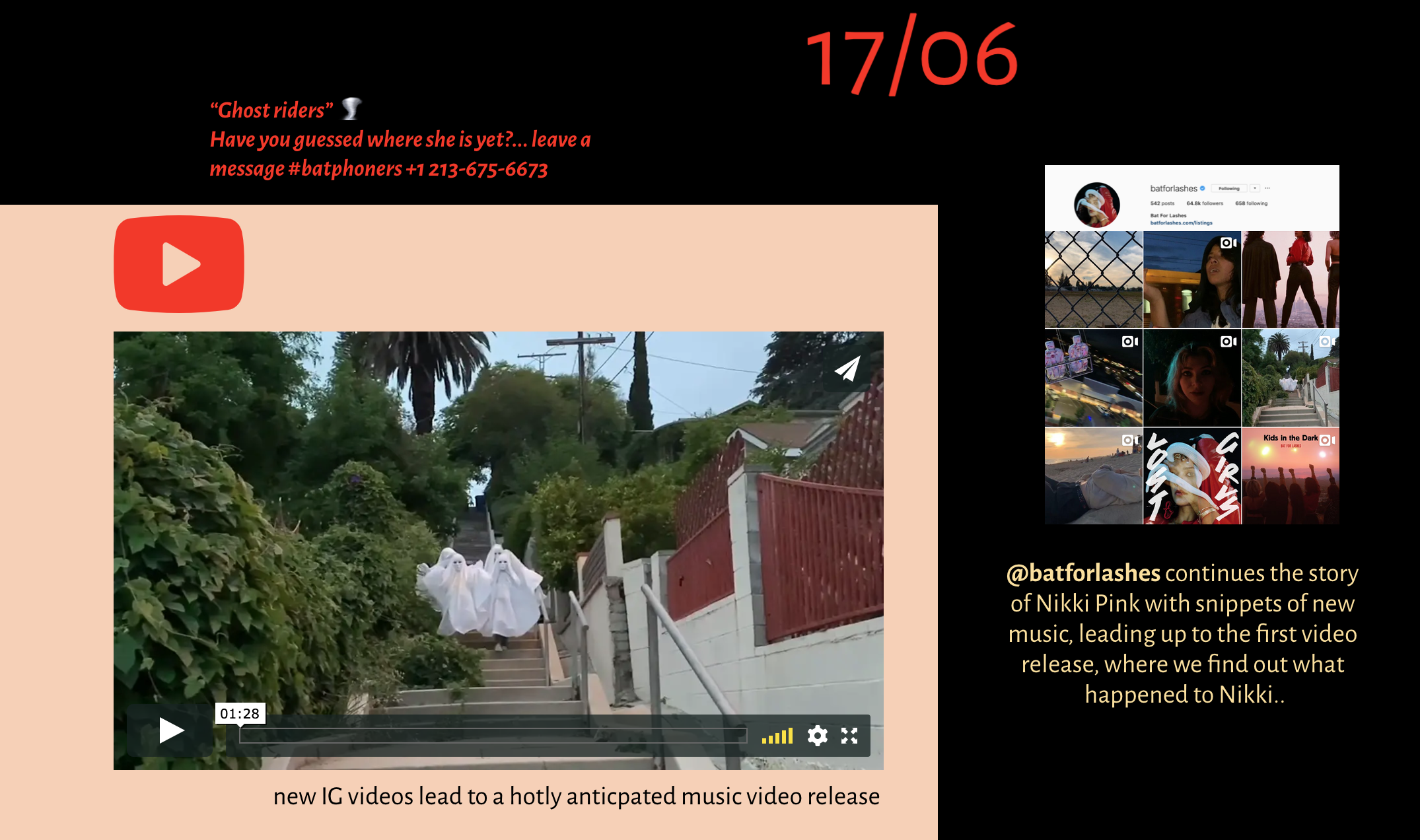 Khan & Lief circumvented the traditional record label marketing plan, and got imaginative with a modest independent budget. Khan directed and physically made every element across the launch campaign, giving her complete ownership of the mystical feminine narrative of her own creation.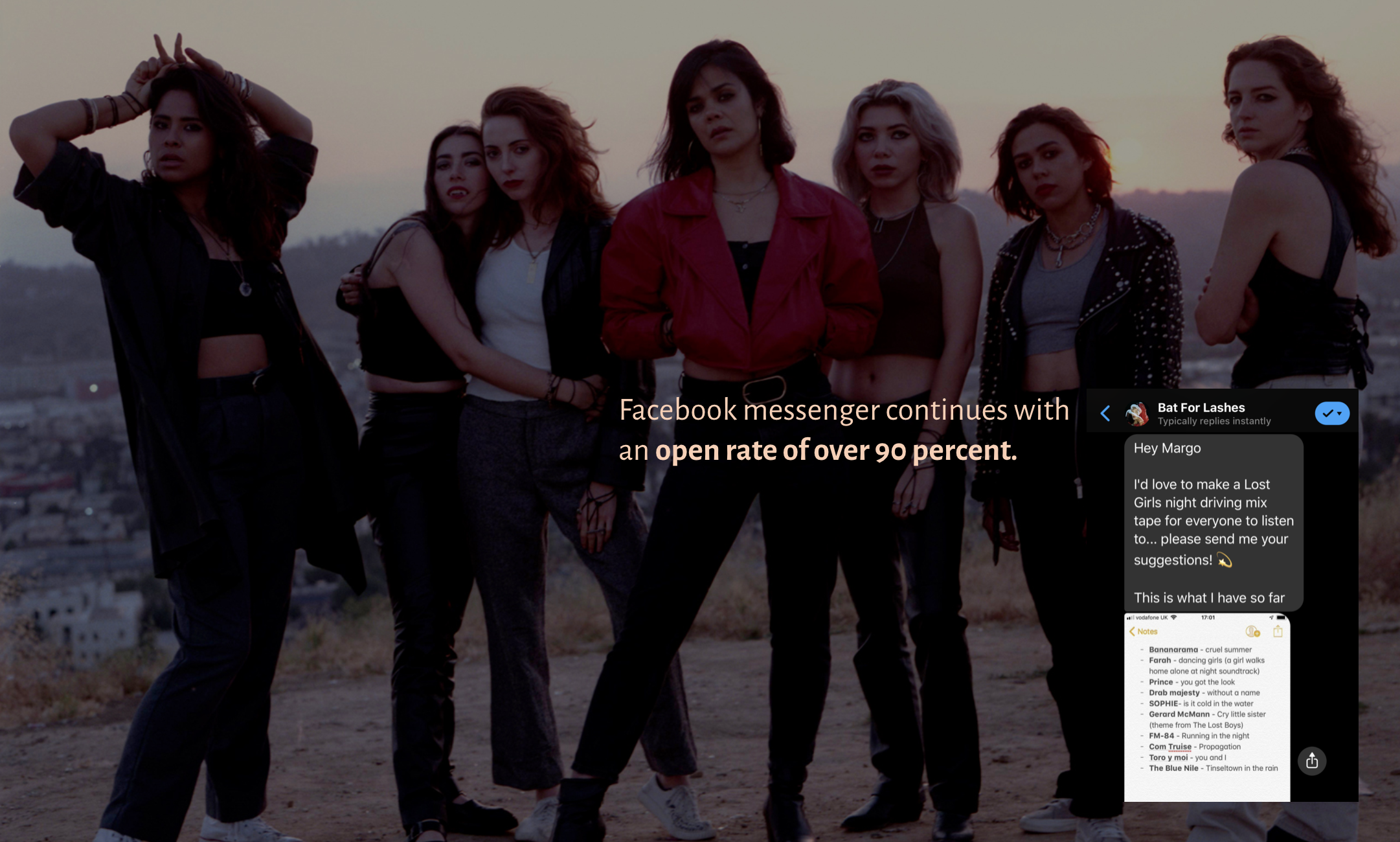 Alongside Natasha Khan, Lief conceived a universe for Lost Girls from the ground up, creating narrative-based content and fostering a fan culture that will live on beyond the album launch.