Jamaica Dyer is a San Francisco-based illustrator and games designer who turned JellyWolf, the film by Alma Har'el for The Fifth Sense, into an incredible graphic novel!
What started as a piece of fanart, is now a full, luscious and badass published novel, transporting Alma's cinematography into liquid dreams.
Dyer is known for writing surreal stories, and painting glorious watercolor comics. Titles include: Weird Fishes, Fox Head Stew, Lake Imago, Phonogram B-Side, Noisepop and Wine Hobo for publishers including Image, Dark Horse and Slave Labor.
She's currently drawing for the horror series 'Lake Imago' and sketching her every meal.
Read the full interview with her on THE FIFTH SENSE.
Check out other work, like the Heavy Metal issue below, HERE.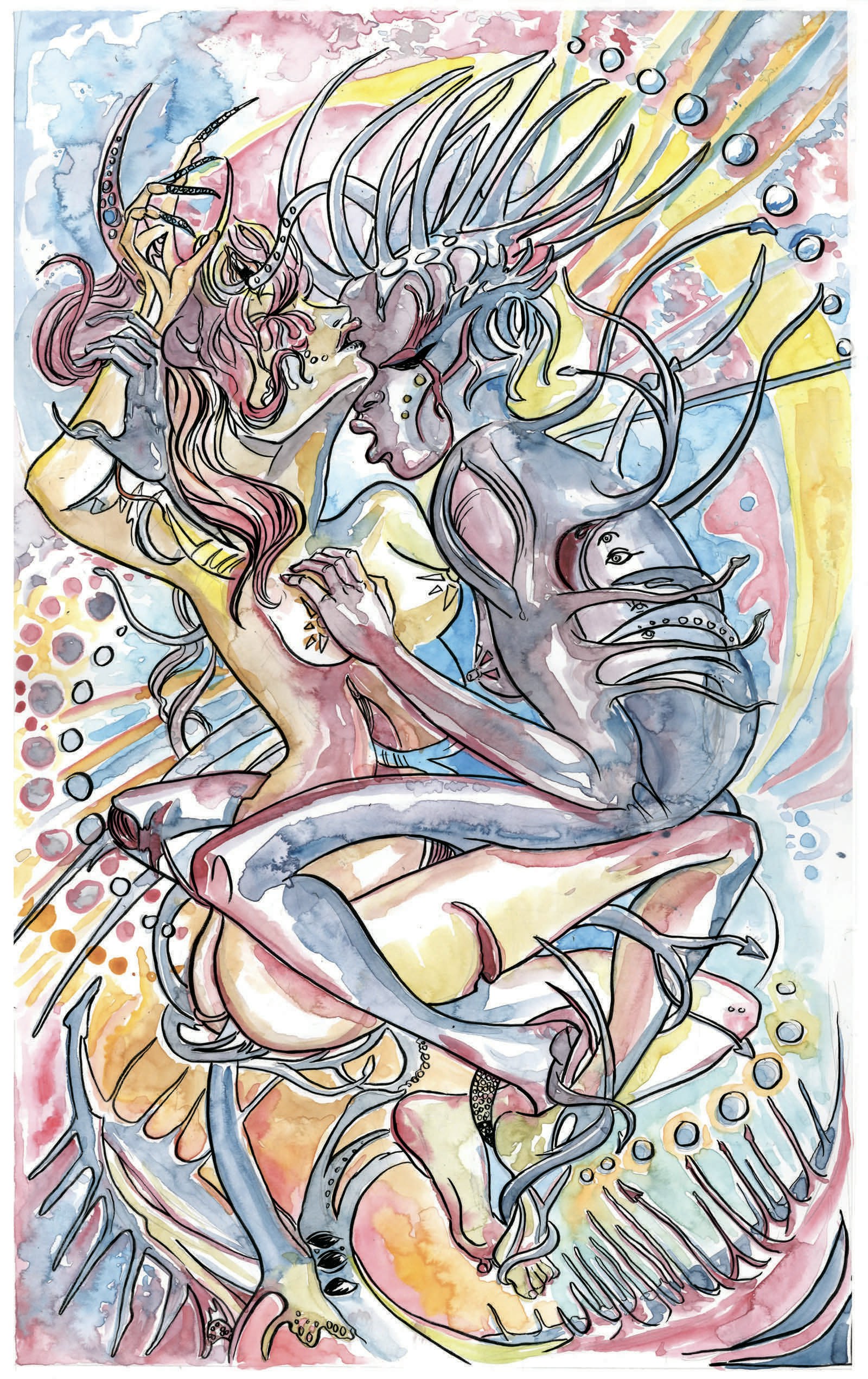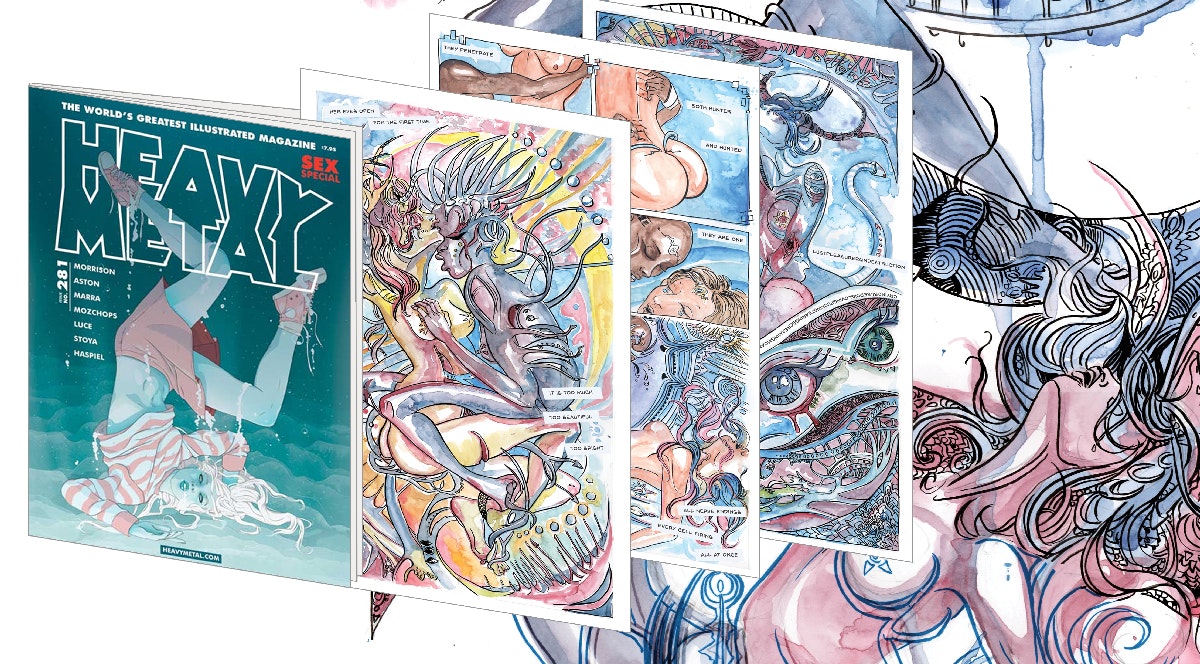 The Sex Issue, 12-page "Her First Time" comic

Published by Heavy Metal Oct 2016
A lesbian space drama taken to cosmic levels, edited by Rantz Hoseley and Grant Morrison.