We are obsessed with GABRIELLE LEDET, a one-of-a-kind artist, designer & filmmaker from New Orleans. Gabrielle is known to draw her inspiration from her blackness and womanhood and is further shaped by being relocated as a young teen by Hurricane Katrina.
In March '17 she was interviewed about her life and work for YouTube's StyleLikeU channel which has since received over 70K views. In January, she was commissioned by the Barbican to close the Basquiat show with an incredible 3 minute animated film 'Fish Bowl'.
"When I create, I create what's on my mind and heart at that moment, no matter what it is. True emotion and honest feelings is what I express. I'll create even if I don't have an audience.

All I wanna do is give people some hope. Cause it's easy to become hopeless, it's easy to fall into vanity and flash your "things" in front everyone's face. I believe there's no time for that. People need hope and something to keep them going. We are in the late 2010s and it's all about "celebrity and fame" - being honest puts u at the bottom and being fake brings u to the top. It pushed a lot of people into depression, insecurity, some people commit suicide.

Feeling hopeless is a strong feeling. I have a strong belief in God, but no matter what religion says, I don't allow religion to tell me what God says. I ask God myself. I've been through a lot. Praying, and the prayers from my aunts and grandmas, hold me up a lot. I don't wanna become hopeless in this world, it's easy to become that, so I keep my faith strong.
I've seen things I've prayed for come to life right in front of my eyes, my art is an ode to imperfection, vulnerability and honesty." GABRIELLE LEDET
If you'd like to work with Gabrielle, or let her know just how awesome she is, get in touch, our friends can be your friends.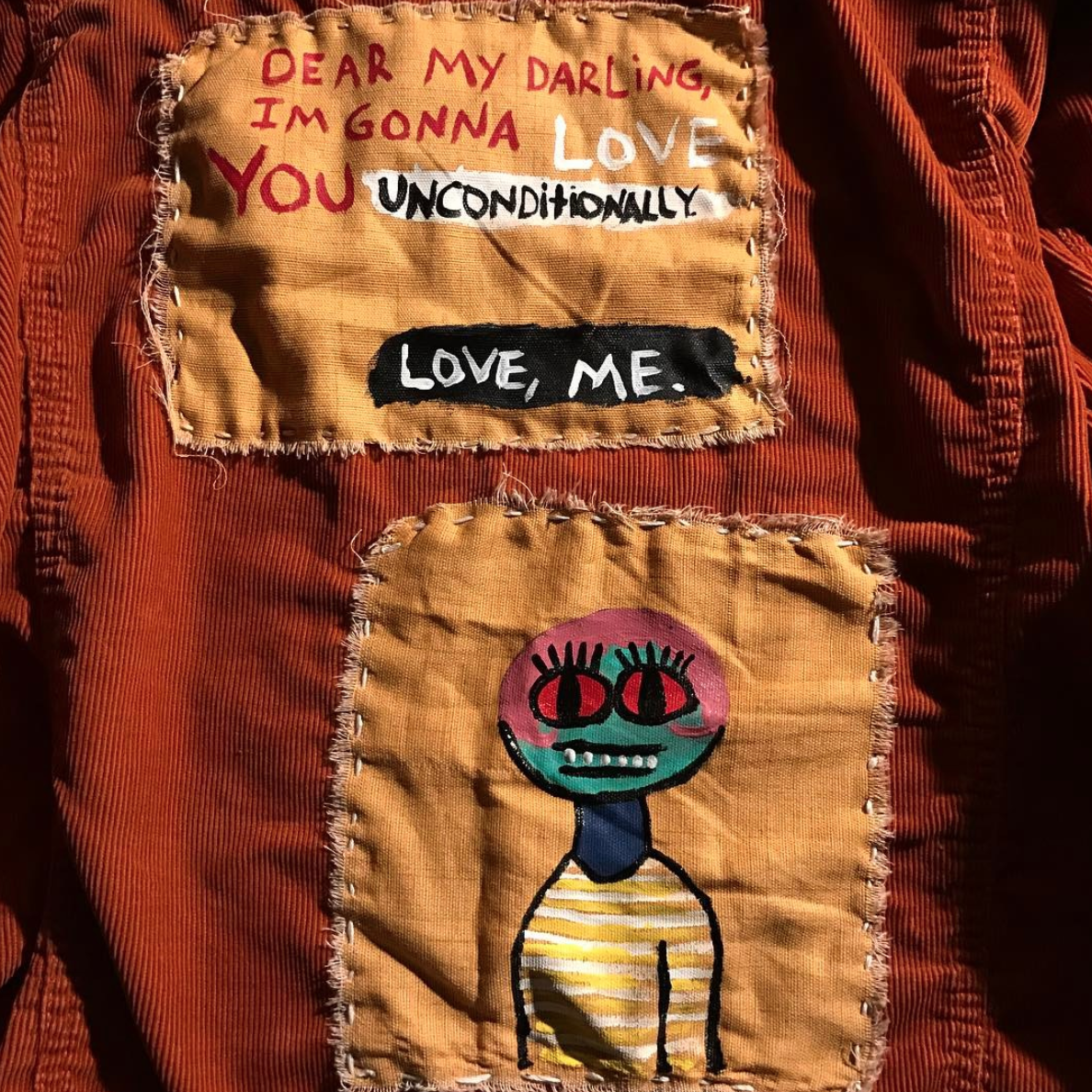 Follow through Instagram @the.eleventh.eyelash.