A 360 narrative VR film takes the viewer through a love affair told through body language across a lifetime, from the 1970s to 2046 and beyond, where the question is harbored, "Can love be found again?"

The film directors Lily Baldwin and Saschka Unseld talk to New York Times and Wired about the project's beauty.
Lily's vision was profiled in a WIRED article that assessed director Saschka Unseld's creative use of VR. Unself and Baldwin were working on this VR project that wove contemporary dance into the VR experience – later turning it into a piece called THROUGH YOU, which premiered at the Sundance Film Festival in 2017. But Baldwin's understanding of the technology and filmmaking made the project come to life for many viewers.
Something the New York Times eloquently details how the "movement and gesture take possession of the viewer in a way that, for me at least, has never been replicated."
JAUNT publishes an indepth interview with the directors. "My history training my body as a tool for expression boldly informed every choice I made in this process." Lily explains.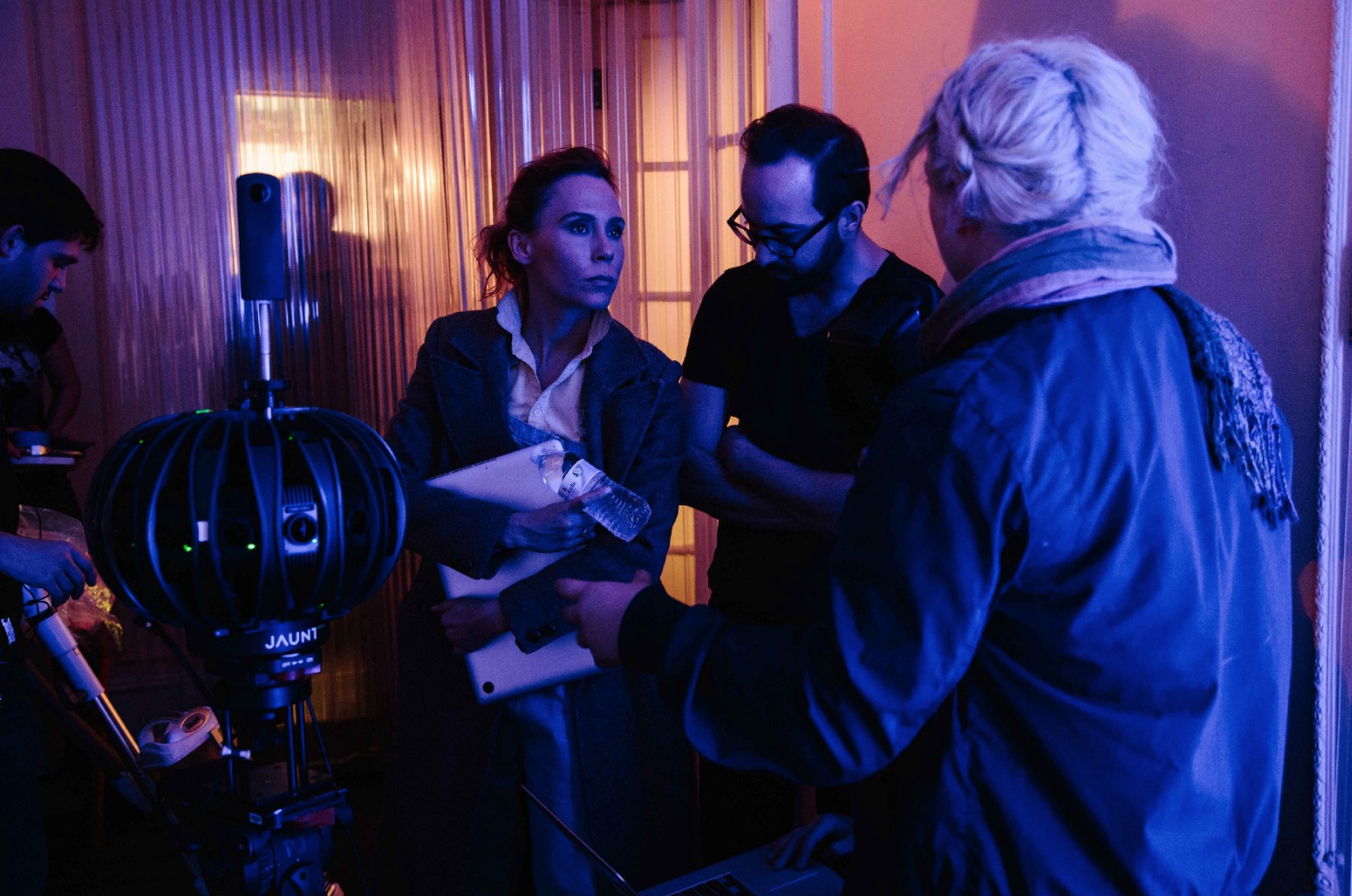 Lily Baldwin and Saschka Unseld on set.

Through You premiered at Sundance New Frontier , and won Raindance Film Festival 2017: Best Sensual VR Experience.