We're grateful for this article highlighting our film's focus to prioritise mental health and the most difficult of conversations, suicide.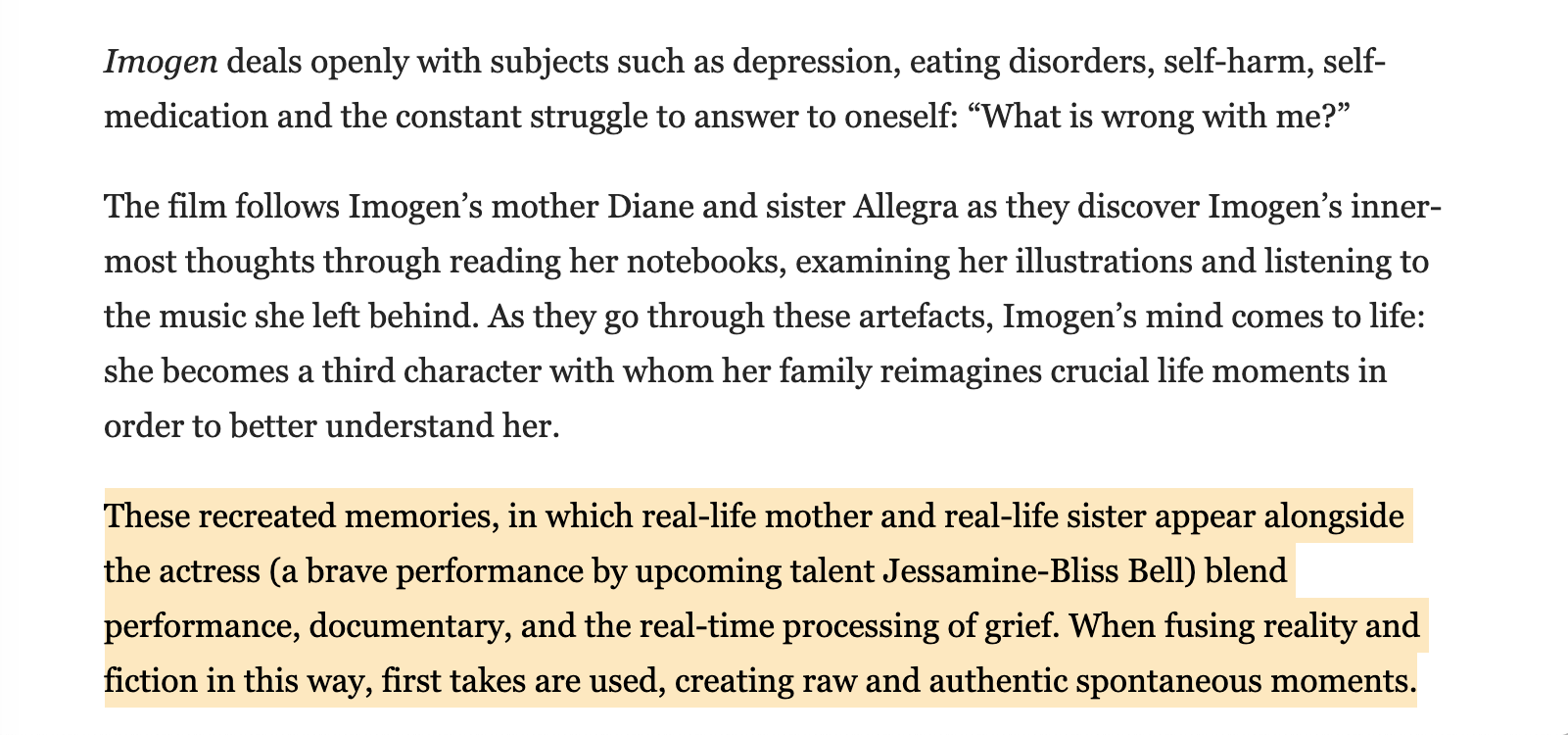 We chose to re-enter into poignant turning point events between Imogen, her sister Allegra and mother Diane, with them reliving the moments alongside an actress in real-time.
Together, we wanted the emotions experienced in these scenes to be real and unrehearsed which took incredible courage and trust. As the family experienced the memories now with a deeper understanding of what Imogen was going through at that time, we are all enabled to understand her with greater empathy.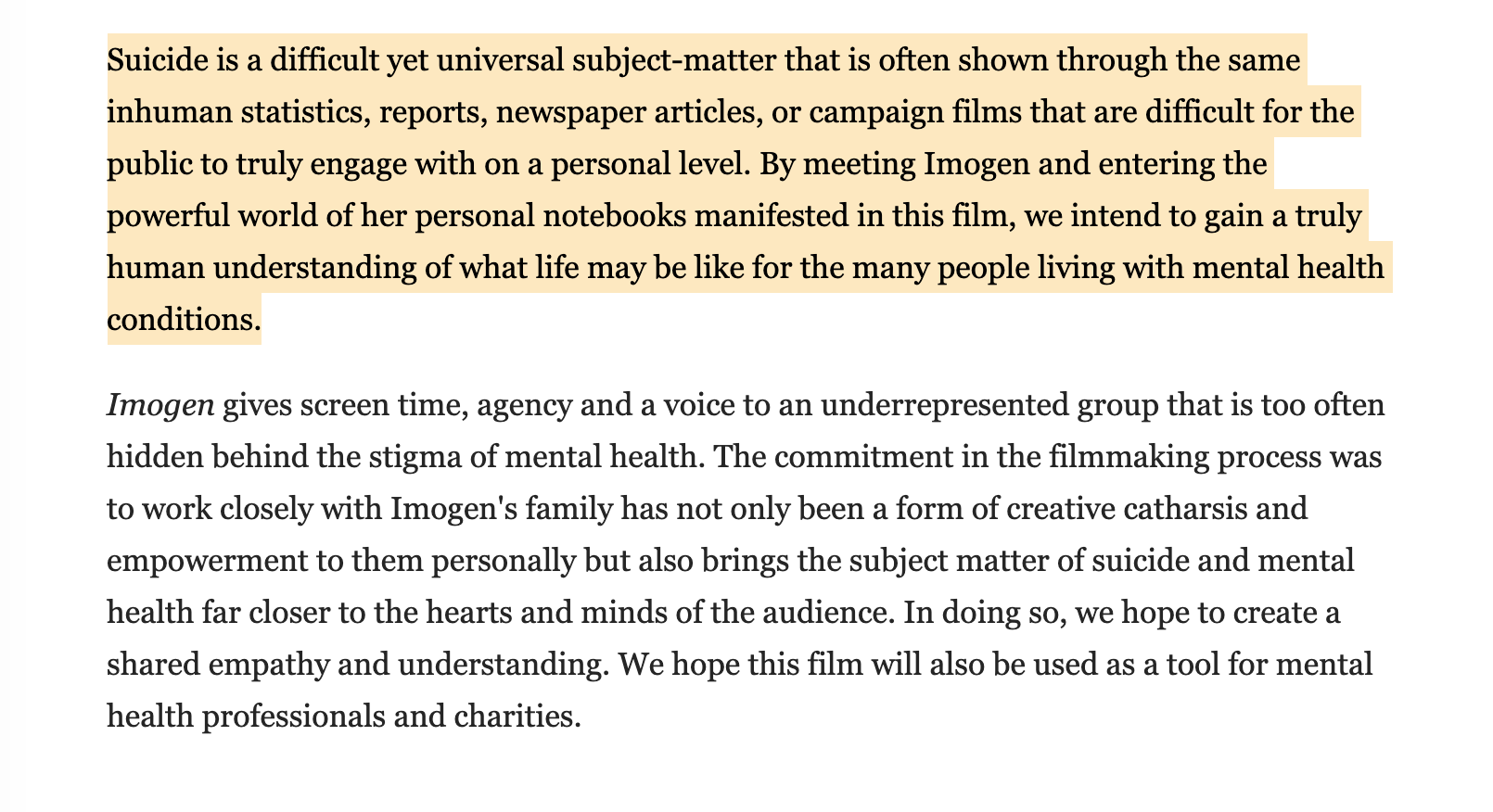 The cinematography by DOP Gary Young sought to capture Imogen's distinctive soul and complex inner world.
We found in her a mix of tensions which were deeply fascinating and painful to explore - raw and gentle, authentic and sensitive, turbulent and poetic. She felt and thought so much continuously seeking peace from her heart and mind.
Read the full article here: LINK