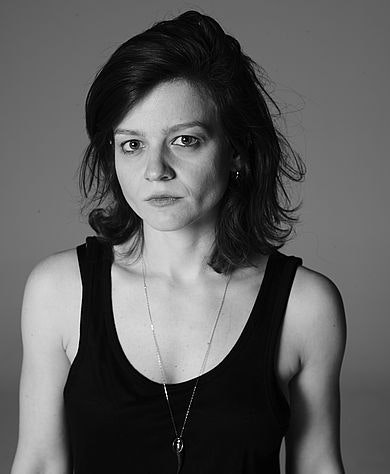 Brazilian screenwriter and director Carolina Markowicz is known for capturing authentic characters and human stories. She has written and directed six short films which combined have screened at over 300 festivals including Cannes, Locarno, Toronto, SXSW, AFI and been awarded more than 60 times - leading Markowicz to be heralded by Indiewire amongst "the world's most exciting new filmmakers".
Her last short 'The Orphan' is the most recognised of her career and premiered in The Director's Fortnight Cannes who awarded it the Queer Palm: the first Brazilian film to ever win this award. Based on actual events, it tells the story of Jonathas, a young boy who has been adopted and "returned" to the orphanage due to his effeminate mannerisms. Switching from grippingly raw to stylised and dreamy in some moments, Markowicz creates a vivid portrait of how one's burgeoning sexuality can threaten a cis-family unit's construction.
Outside of film circles, Markowicz is already well known within the advertising world in Latin America. She was a copywriter at São Paulo's leading agencies before becoming a sought-after commercial director. This understanding of the agency and client's inner-workings and expectations is an asset she brings to craft bold, culture-shifting brand stories.
A filmmaker with an effortless power for storytelling, Carolina fearlessly experiments with aesthetics. But for Carolina, story always leads the way, not style.
Always one to push forward, Markowicz is currently raising funds for her two feature projects. The São Paulo Film Commission selected 'When My Life Was My Life' for the doctoring grant, after which it went on to Ibermedia, Australab and Cinemart-IFFRotterdam. 'Toll', a dark humoured drama about a relationship between a mother and her son - whose sexuality she refuses to accept - was awarded the Tribeca All Access Development Program, Torino Film Lab Extended and Berlinale Co-Production Market.
In 2020 Carolina won the prestigious International Emmy for the Netflix series "Nobody is Looking", of which she is a co-creator.
For more Carolina, check her NEWS.