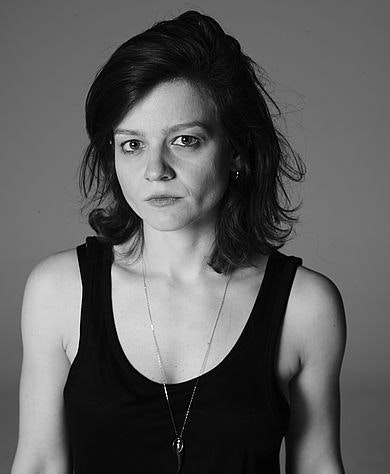 Brazilian screenwriter and director Carolina Markowicz is an all around force known for capturing authentic characters and human stories. Combined, her films have screened at over 300 festivals including Cannes, Locarno and Toronto and been awarded with more than 100 prizes, leading Markowicz to be heralded by Indiewire amongst "the world's most exciting new filmmakers".
Her body of work includes celebrated commercials as well as six exceptional short films, amongst them 'The Orphan' a fascinating expression of gender fluidity. Based on true events, it tells the story of Jonathas, a young boy who has been adopted and "returned" to the orphanage due to his effeminate mannerisms. Switching from grippingly raw to stylized and dreamy in some moments (like the main character), Markowicz creates a vivid portrait of how one's burgeoning sexuality can threaten the construction of a cis-family unit.
The short premiered at the Director's Fortnight in Cannes and won the Cannes Queer Palm. 'The Orphan' screened at more than 150 festivals worldwide, and won over 55 awards, including Best Film in Biarritz, Miami, São Paulo, and Rio de Janeiro, Best Short in the Brazilian Academy, and the Jury Award at SXSW.
'Tatuapé Mahal Tower' represented another highlight in her career. The comedy short premiered at TIFF, received Best of the Year Vimeo Staff Picks 2017, showed at more than 100 festivals and won over 30 awards.
Outside of film circles, Markowicz is already well known within the advertising world in Latin America. She was a copywriter at São Paulo's leading agencies before going on to become a sought-after commercial director in her home country. This understanding of the inner-workings and expectations of the agency and client is an asset she brings to craft bold, culture-shifting brand stories.
A filmmaker with an effortless power for storytelling, Carolina fearlessly experiments with aesthetics. But for Carolina, story always leads the way, not style. Always one to push forward, Markowicz is currently preparing her first feature film, a dark humoured drama about a relationship between a mother and her son, whose sexuality she refuses to accept.
A winner of the Tribeca All Access development grant, the film was also received into the Berlinale co-production market and the Torino Film Lab.
For more Carolina, check her NEWS.