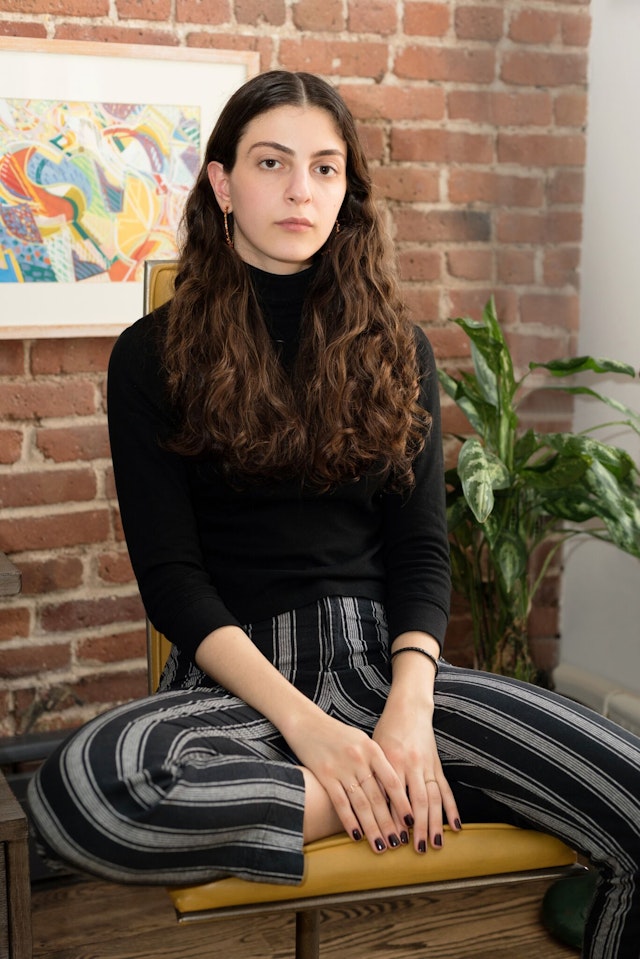 Noor Fay Gharzeddine is a Lebanese-American filmmaker born and raised in New York City.
Her award-winning debut feature, Are You Glad I'm Here premiered at the Atlanta Film Festival in 2018 and travelled to 22 film festivals worldwide. After a month-long theatrical release in Lebanon, the film is now available on Amazon Prime and other streaming platforms.
Noor enjoys studying unlikely relationships and strange environments in her work. She is fascinated with films that blend hyper-realism with absurdity, and tragedy with comedy. She has a BA in Film and Electronic Arts from Bard College, where she had the privilege of studying under influential filmmakers such as Kelly Reichardt, Ben Coonley and Peter Hutton.
Being a new member to Lief's roster of new talent, Noor is currently shooting a short video series, directing music videos, and developing two feature films.
On occasion, she forms a directing duo with Emily Cohn, another native New Yorker. Having just gone through the process of independently releasing their first feature to much acclaim, they immediately bonded with an endless list of tips and questions for each other. Turns out, they both bring a unique blend of comedy and realism to their projects whilst thriving on collaboration.
For their first project, they re-imagined a magical first-date through dance in 'Magic' a joyous debut for Linda Diaz.